The Pool Ball Clue Solution
Now, rotate the square so that the 2 is on top and do the same thing, except that the second most significant digit of the binary number is used to determine whether the square gets a dot.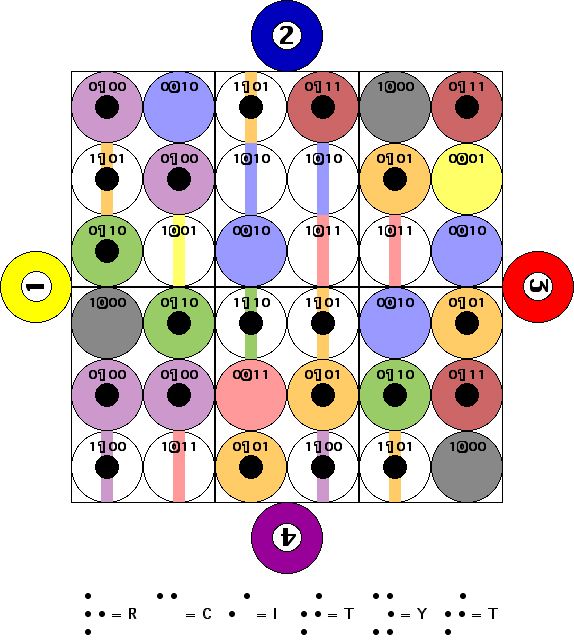 So far we have "Boulder City T", a good start.
Click here to see the rest of the solution.


&copy 2002 Just Passing Through